Visuel à la une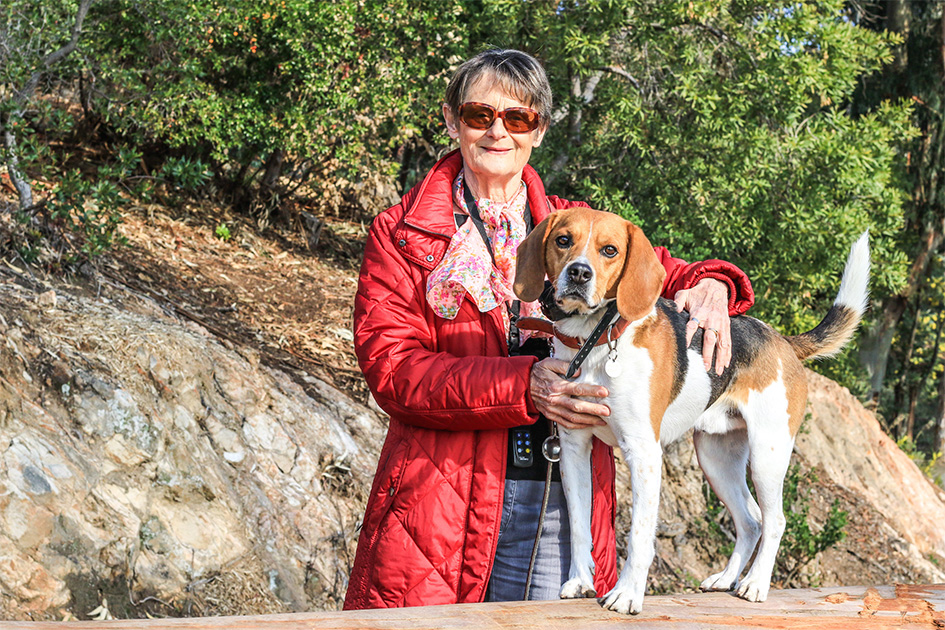 Interview with Simone
How did you learn about the Cannes Greeters concept?
Simone: I learned about the project through the monthly magazine 'Cannes Soleil' and on the internet site: of the Cannes Tourist Office.This project immediately appealed to me as I live in Cannes and have some free time.
Why did you become a Greeter?
Simone: The first reason is that through the Cannes' Greeters project I can quickly help tourists or locals discover hidden, out of the way places, which I myself took years to find.
The second reason is that I enjoy talking to visitors who pass through Cannes. It is really wonderful to meet people from other cultures and share my anecdotes with them.
It is also something I can do with my dog, Idoine, who loves going for a walk!
What interests do you hope to share with the visitors?
Simone: I am passionate about the history and architecture of Cannes
I would therefore hope to be able to share the history of Cannes, which is not well known, point out exceptional natural areas and talk about the specific features of the local architecture.
Will you be leading walks with your dog, Idoine?
Simone: Yes! Idoine always comes with me when I go out. Animals are welcome on all the walks I am organising. What's more, I think walking with my dog gives my walks a more friendly and original feel. He is very calm and welcoming and is quick to make friends with both adults and children.